Orientation & Farewell Program at Microbiology department of Primeasia University
Posted on December 10, 2019
Tags: Farewell Orientation Microbiology Primeasia University
---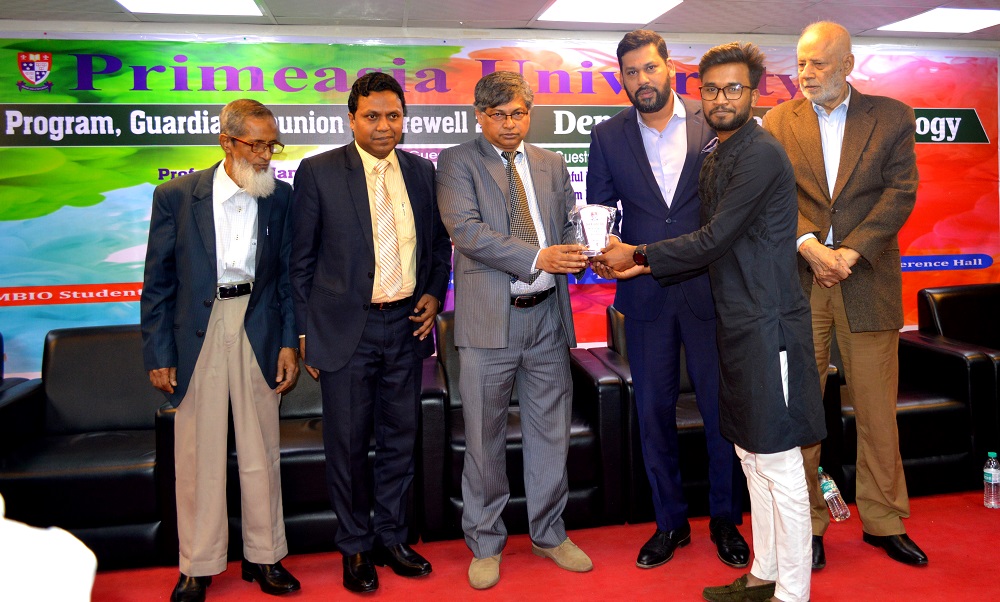 ---
An Orientation Program for the newly enrolled students, Guardian Reunion and Farewell Program for the students of Microbiology department of Primeasia University held on Tuesday, December 10, 2019 at its IQAC Conference Room of the university.
Prof. Dr. Abdul Hannan Chowdhury, Vice Chancellor of Primeasia University graced the Program as Chief Guest while Mr. Raihan Azad, Director, BOT of Primeasia University was present in the program as the Guest of Honor.
Mr. Mohammed Ziaur Rahman, Ph.D Scientist, Virology Laboratory, icddr,b was present in program as the Keynote Speaker and share real view of Microbiological experience of his practical life among the students of the University.
Registrar, Prof. Dr. AJM Omar Faruque, Dean, School of Science of Primeasia University were the Special Guests in the event. Professor Dr. Suvamoy Datta, Head, Microbiology Department of Primeasia University chaired in the program.
Faculty members, Guardians and students of the department of Microbiology of Primeasia University were present in the program. The Program was ended with cultural events along with songs, dances, poetry and drama performed by the students of the department.
Popular Tags:
---
Primeasia
Admission
Orientation
2018
Tour
Fall